House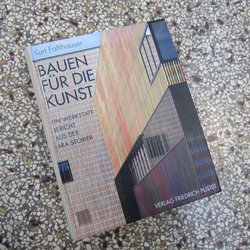 The Villa Concordia was built between 1716 and 1722 on the banks of the Regnitz River and remains an important monument to baroque architecture and culture. It is the second palais built by Ignaz Tobias Böttinger in Bamberg. His first residence is located not far from the Villa in the Judenstrasse and is now home to the Böttingerhaus Art Galleries.
Since 1998 the Villa Concordia has been a place in which new literature, visual arts and music are created; where artists from different cultures meet, exchange ideas and from time to time develop projects together.
The name "Concordia" suggests agreement and harmony. And in fact a fellowship at the International House of Artists Villa Concordia allows established artists to focus on their work in a quiet and undisturbed atmosphere. Artists cannot apply for the fellowship themselves. The Free State of Bavaria bestows this honor on the selected fellows, chosen by an independent board of trustees, with an invitation to spend a year at the Villa Concordia. The interested public has ample opportunity to get to know the artists and their work at the more than 80 exhibitions, readings and concerts presented each year. The International House of Artists offers a program of high quality - and in most cases admission is free!
There are two apartments housed in the baroque rooms of the Villa Concordia itself. The modern Orangerie, built in 1999, consists of six duplex apartments overlooking the Villa's gardens. An additional four apartments are located in the Villa's second building, the Neuer Ebracher Hof, formerly the town residence used by the monks of the Ebrach Monastery.
In addition, a modern extension at the back of the Villa Concordia houses an exhibition space, a small library and friendly communal rooms.
The creative atmosphere at the International House of Artists is not merely one of harmony and peaceful coexistence. On the contrary, "Concordia" also strives to stimulate innovation, bridging old and new, connecting baroque elegance to the clean lines of modernity and combining a quiet haven with open art space.
For photographic impressions please click here.
To view Götz Gemeinhardt's 2011 introductory film please click here.